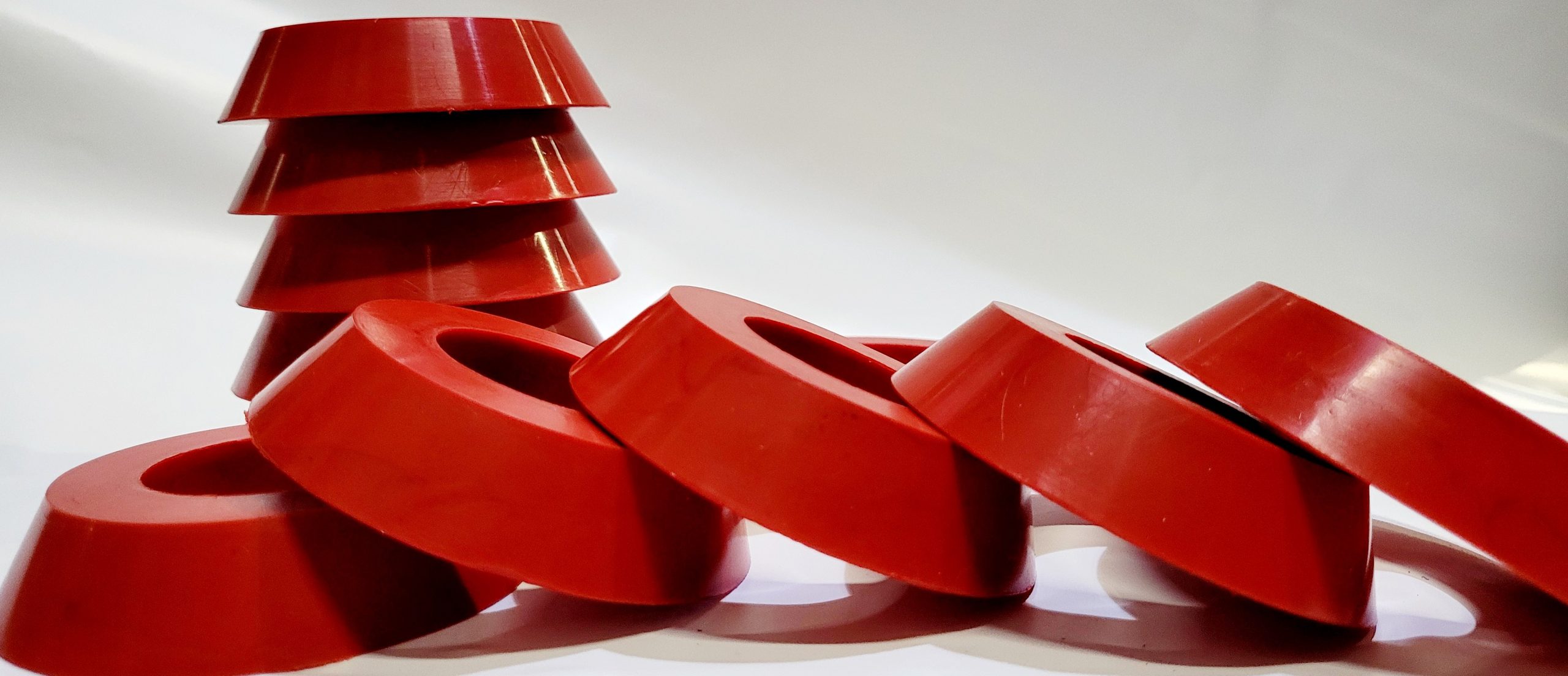 The elastomer, more commonly known as "rubber", is that material that has the possibility of being considerably stretched and then quickly returning to its initial length.
Elasticity is its main feature but it is not the only quality that makes it unique.
Elastomers can be divided into two large groups: "natural rubbers" and "synthetic rubbers".
Gummy latexes can be obtained from numerous plants.
By far the most important is Hevea brasiliensis, which alone supplies about 90% of the world's production of natural rubber or caoutchouc.
Next to the type of elastomer is indicated the international recognition symbol established by the "American Society of Testing Materials", "ASTM".
The information contained has been obtained from various sources believed to be reliable. "AR.G.A." has not performed any verification tests and assumes no responsibility for the correctness of this information.
| | |
| --- | --- |
| ACM | = POLIACRILICA |
| CR | = POLICLOROPRENE |
| CSM | = POLIETILENE CLOROSOLFONATO |
| EPDM | = ETILENE PROPILENE TERPOLIMERO |
| EPM | = ETILENE PROPILENE COPOLIMERO |
| FPM FKM | = FLUOROELASTOMERI |
| IIR | = GOMMA BUTILE |
| IR | = POLISOPRENE |
| HNBR | = GOMMA NITRILICA IDROGENATA |
| NBR | = GOMMA NITRILICA |
| NR | = GOMMA NATURALE |
| PEPS T | = POLISOLFURI |
| PSI VMQ, PVMQ | = SILICONE |
| SBR | = GOMMA STIROLICA |
| UR AU, EU | = POLIURETANI |